The transatlantic band Mantra Vega co-founded by Heather Findlay and Dave Kerzner have reunited to write and record a new song called "We See You" to raise funds for humanitarian relief in Ukraine.
"We See You" by Mantra Vega features Heather Findlay on lead vocals, Dave Kerzner on keyboards and vocals, Dave Kilminster on lead guitar, Chris Johnson on rhythm electric guitar, Stuart Fletcher on bass & Alex Cromarty on drums.
The band has also made a "Global Sing-Along Mix" available, where anyone in the world can sing the verses in their own language, or with the wordless anthemic chorus.
"Heather came to me with this great idea of reuniting Mantra Vega to do a song for this global concern regarding the war in the Ukraine. I'm proud to have taken part in it" says Kerzner. "In addition to raising funds to help the people of the Ukraine we also wanted to send love and support to all who are suffering from this crisis through the universal language of music".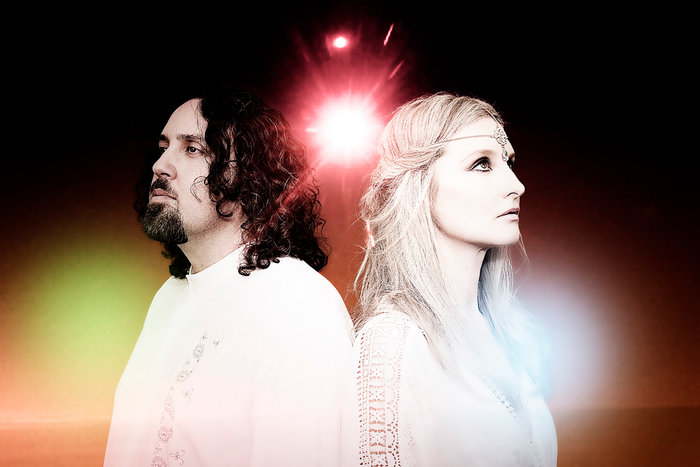 "In a bid to move out of a place of worry and fear watching the situation in Ukraine unfold, the seeds for "We See You" emerged and quickly evolved into a beautiful, uplifting collaboration that carries a message of light and hope to our fellow Humans" says Findlay. "War is sadly deeply ingrained aspect of Human nature and wherever on Earth it occurs, the effects are devastating and far reaching. Serving only as another reminder of the fact we are ultimately one. When they hurt, we hurt".
 'WE SEE YOU' will be available from Midnight 00.00 on Friday 6th May exclusively on Bandcamp For a limited time only. 
All proceeds from which will be donated to DISASTERS EMERGENCY COMMITTEE UKRAINE APPEAL
Spreading the Love
In an incentive to help spread the love, Mantra Vega invites fans to share the single artwork created by Howard Rankin from Midnight (00.00 GMT) on Friday 6th May, either as their profile pic, or as a social media post, accompanied by the download links, encouraging their friends to head over to Bandcamp to buy the single.
Why bandcamp?
Bandcamp is a platform which offers fans the ability to pay what they want for the music. As it is a platform which offers hi-resolution audio downloads too, the price per track is usually a little higher and so creates a great fundraising opportunity for charity too.
Why Bandcamp Friday?
Bandcamp Friday currently happens once a month and on this day only, the 10% revenue share Bandcamp usually takes is waived, which in this instance means more funds can be donated to Ukraine. 
Visit Mantra Vega's Official Facebook Page HERE
Official Website HERE
"Light will find its way…"
Photos: Roger Newport