October 9, 2023 @ 7:30p: Keswick Theatre, Glenside, PA – One of only two DOUBLE-BILL shows with Argentina's GENETICS, the Genesis tribute band that just toured South America as Steve Hackett's backing band! My All-Star band will feature DURGA McBROOM … Continue reading →

---
Dave Kerzner All Star Prog Band at ROSFest 2022
We are pleased to announce that Dave Kerzner will be co-headlining the upcoming ROSfest 2022 with Adrian Belew of King Crimson, Jerry Harrison of Talking Heads and Jon Anderson of Yes. Dave will be playing songs from his forthcoming solo album with an "All Star Prog Band" consisting of Fernando Perdomo, Billy Sherwood, Durga McBroom, Nick D'Virgilio and more!
When: 8:30pm on Sunday April 17th, 2022 in Sarasota, Florida!
Tickets & info: https://rosfest.org/
Dave Kerzner All Star Prog Band on Cruise to the Edge 2022
Dave Kerzner's All Star Prog band with Fernando Perdomo, Billy Sherwood, Durga McBroom, Nick D'Virgilio (and more!) will be appearing on Cruise to the Edge 2022, sailing from Port Canaveral, FL. In addition Dave will be appearing with the McBroom Sisters!
Booking information at https://cruisetotheedge.com
Dave Kerzner's Supergroup "In Continuum" releases "Acceleration Theory Part 2"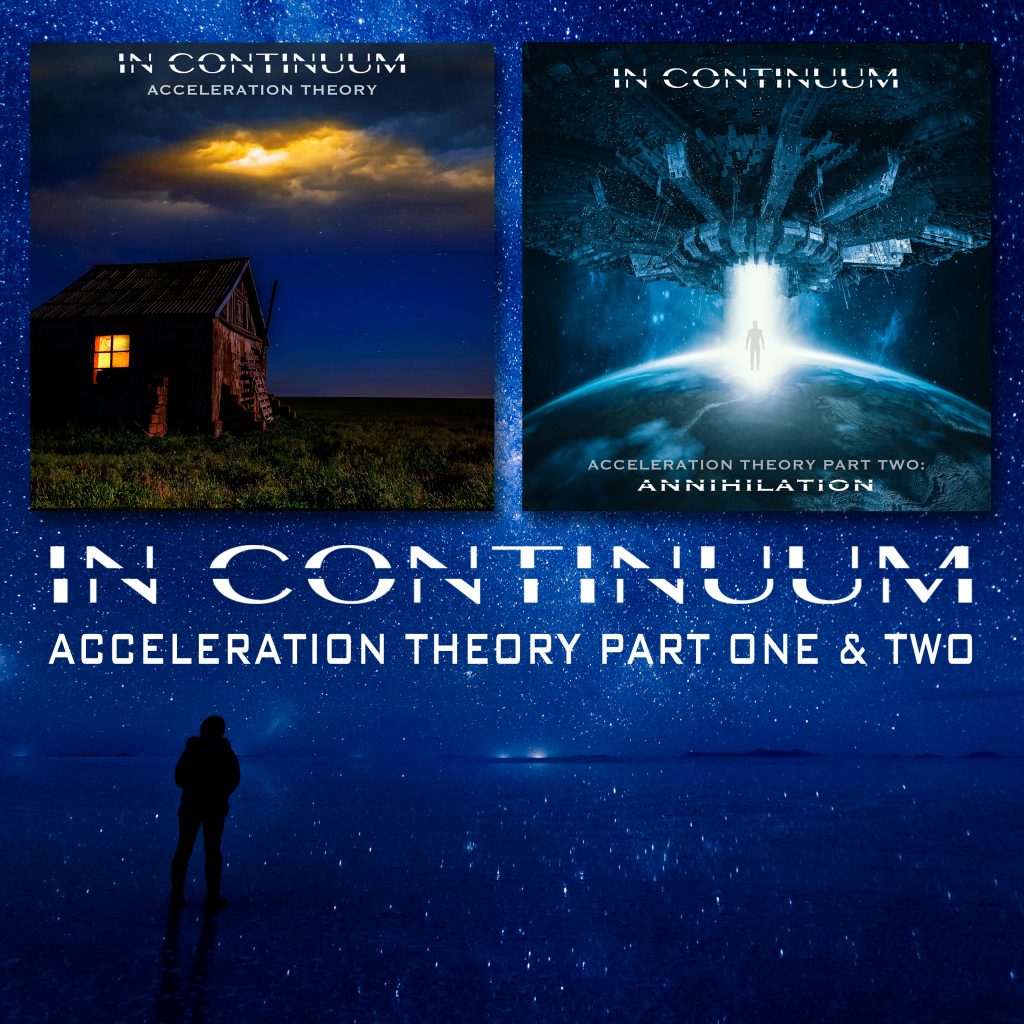 Dave Kerzner releases "Breakdown" Anthology Compilation album
Here is an audio preview of all 11 songs from my album "New World"! In this "album teaser" you can hear segments of each of the 11 songs on the 78 minute album including the two opening and closing "rock opera" pieces, "Stranded pt1-5" and "Redemption (Stranded pt6-10)". There is also a "Deluxe Edition" of "New World" coming that includes extended tracks, 5 additional vocal song outtakes and a variety of ambient cinematic instrumentals that expand the atmosphere and mood of the album for a 2 hour+ listening experience.
Dave Kerzner's new single "Stranded" from the upcoming album "New World" is now available on iTunes®, Amazon®, Google Play® and other stores! Check out the lyric video:
Dave Kerzner, former member of the Progressive Rock band "Sound of Contact",has released his debut solo concept album, "New World". The first single off the album, "Stranded", is available as a digital download from iTunes®, Amazon®, Google Play® and other on line stores. "Stranded" is a 10 minute "rock opera" comprised of 5 parts. It features Kerzner on vocals and keyboards with special guests Steve Hackett of Genesis, Durga McBroom of Pink Floyd, Nick D'Virgilio of Spocks Beard, Jason Scheff of Chicago and it was mixed by legendary engineer Tom Lord-Alge. Read more about the "Stranded" digital release.
CLICK HERE to ORDER the new album "New World" from Dave Kerzner!

Dave Kerzner (aka "Squids") is a songwriter, producer, keyboardist and vocalist who is best known for co-writing and co-producing Sound of Contact's award-winning concept album "Dimensionaut" and he is also well known as the founder of the sound production company Sonic Reality. In addition to Dave's career as a solo artist Dave is part of several projects including the UK-based band "Mantra Vega" with Heather Findlay and his fantasy band/tribute project "Sonic Elements" that combines sampled Sonic Reality artists with special guests from the Prog World.
CLICK HERE to ORDER the new album "New World" from Dave Kerzner!
Over the years Dave has worked with many artists and producers ranging from Kevin Gilbert to Keith Emerson and ELP, Steve Hackett, Steven Wilson, Alan Parsons, Crowded House, Genesis, L. Shankar, Bono and The Edge, Ginger Baker, Nick Mason of Pink Floyd, Neil Peart of Rush, Jerry Marotta of Peter Gabriel, Billy Sherwood and Jon Anderson of Yes, David Longdon (Big Big Train), Rolling Stones, The Who, Durga and Lorelei McBroom (Pink Floyd), David Kilminster (Roger Waters), Joe Lynn Turner of Deep Purple, Ken Scott (Beatles, Bowie, Elton John), Hugh Padgham (The Police, Genesis), Heather Findlay (Mostly Autumn), Nick Davis (Genesis, XTC), Ringo Starr, Bob Siebenberg (Supertramp), Woody Woodmansey (David Bowie), Sam Phillips, T-Bone Burnett, Francis Dunnery (It Bites, Robert Plant), Phil Ramone, Billy Cobham, Terry Bozzio, Rod Morgenstein, Danny Gottlieb of Pat Metheny Group, John Paul Jones of Led Zeppelin and Them Crooked Vultures, Smashing Pumpkins, Tom Waits, Barbara Streisand, Madonna, Beyonce, Pearl Jam, Aimee Mann, Jon Brion, Nick Raskulinecz (Foo Fighters, Rush), Allen Sides (Ocean Way Recording), Rik Emmett (Triumph), John Wesley, Colin Edwin and Gavin Harrison (of Porcupine Tree), Carmine and Vinny Appice, John Blackwell (Prince), Ed Greene (Steely Dan), Alastair Greene (Alan Parsons Project), Russ Parish (Steel Panther), Toss Panos, Corky James, Nick D'Virgilio (Tears for Fears, Genesis, Big Big Train, Spock's beard) and others.
After many years working in sound design and production with SR and as a keyboardist with other artists, Dave decided it was time to take center stage as lead vocalist and put out his first Progressive Rock album as a solo artist.